Colin McGill (G84), graduated from Churchill College with a double-first in Physics, is one of 18 senior leaders who have embarked on a unique senior leadership development programme at Churchill College's Møller Institute. Colin, who works for global energy business BP is responsible for the front end project management of a portfolio of oil and gas development projects in the Eastern Hemisphere of more than $10bn. Colin was attracted to the Explorer Mindset programme because of his daughter Catriona's (Trinity Hall G14) wonderful experience in the Møller Institute's Churchill Leadership Fellows Future Leaders' programme.
18 senior leaders from organisations representing a diverse range of sectors including pharmaceutical, education, healthcare, oil and gas, food manufacturing, media, technology and consulting joined the first module of the Explorer Mindset programme in November 2017. The leaders, looking to equip themselves with the cognitive, emotional and behavioural resources to confidently lead their organisations at this critical point in history, gave extremely positive feedback on the value and impact of the programme.
Colin's experience
We asked Colin for his thoughts on the programme so far, and he explained, "I heard about the programme at a visit to the Møller Centre as part of the Alumni Weekend in 2017 and wanted to attend because my daughter had found the future leaders programme transformational. For me, the highlights of the programme have been talking to people from outside the oil industry and realising that at the core, most of our issues were similar – how to get the best from our people. I have already applied some of the course back in BP – for example I learned that people are more likely to fight to keep an idea for improving the value of a project if they have already included it in their assessment of value.  If the same idea is instead considered as an option to improve the value of a project, there will be less effort expended to investigate and include the idea."
How did it feel being back learning again at Churchill College? "It was fascinating to come back to Churchill College – lovely to be back and very familiar, but also weird that my friends were not there, though I did meet up with my former Director of Studies, Archie Howie."
Who is the programme aimed at?
The Explorer Mindset programme is aimed at senior management, C-suite, partners and founders are operating in the most complex, competitive and unpredictable environment since the introduction of the printing press in c1439. It has been designed to help leaders navigate uncharted business territory the two-module programme focuses on five dominant forces that challenge ambitious leaders at a personal, team and organisational level:
Implications of Globalisation
Socially Created Information
Resurgence of Nationalism
Digital Technologies
Millennial Demographics
Cathy Butler, Director of Programmes, concludes, "We had a phenomenal interest in the programme from our campaign and selected a fabulous cohort of senior leaders on our first programme from well-known organisations such as AstraZeneca; Sony PlayStation; Blackrock; Marshall Group; the RAF; NHS and XAAR. The leaders threw themselves into the programme and their enthusiasm, passion and commitment was energising for fellow participants and my teaching team. The first module focused on personal leadership, resilience, coaching, communication and innovation through Design Thinking. One of the highlights for me was the session from Rory MacKenzie, soldier, Atlantic rower and motivational speaker whose life experience and themes of resilience and overcoming adversity were incredibly moving. The programme incorporated an optional well-being element and daily fitness session which was undertaken by the majority of the participants and this stretched the body and demonstrated the positive psychological benefits of having individuals as well as organisations in good health!"
Preferential rates for Churchill College Alumni
The Møller Institute is now seeking applications for the 2018/19 residential programme which begins in November and Churchill Alumni are invited to apply and take advantage of a 20% Alumni discount.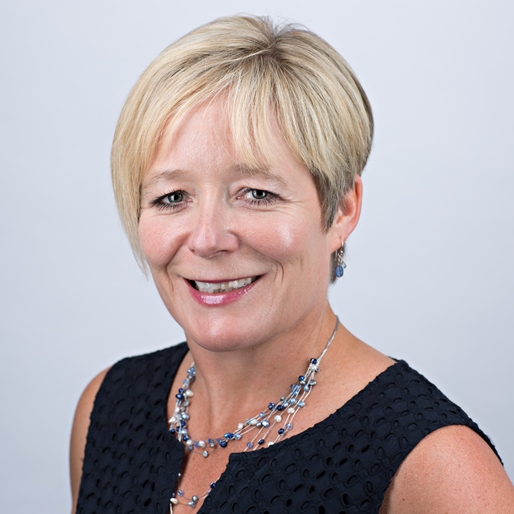 Cathy has over 20 years experience working globally in education, talent and executive development areas, spanning public, beyond profit and private sectors.
View profile