Christopher Payton (1978 Engineering) reconnected with Churchill College to bring a significant executive education programme for China National Offshore Oil Corporation, CNOOC, one of China's largest international oil companies. The engineer, whose career in the oil and gas exploration led him to explore many corners of the globe, returned to Cambridge in September 2019 to work with Mark Carberry, Client Director and the executive education team and co-create a leadership development programme for 20 senior leaders at CNOOC.
Chris wanted to share his story with Møller News:
"I have wanted to reconnect with Churchill for a long time and this opportunity presented itself quite unexpectedly. About 20 years ago I escaped from the corporate world and set off with a small technology start-up. Interestingly, we found traction for our new technology with the Chinese oil companies, who were notably forward-thinking in their resource planning. As a result I travelled extensively through China, with many memorable adventures, not least because of the outstanding hospitality bestowed upon me wherever I went. It was through relationships established on those travels that the reconnection with Cambridge came about. As China's energy companies reach further into in the global arena, their leadership teams look for education programs that bring them competitive world-class, and world-view, perspectives.
Pictured above (L-R) Fran Malarée, Development Director and Fellow, Churchill College and the Møller team – Mark Carberry, Client Director; Cathy Butler, Head of Executive Education; Chris Payton; Gillian Secrett, CEO.
The Møller Institute has already established itself as a key provider of executive programmes to China's financial and healthcare sectors, so it was no surprise to me they were able to provide a welcoming and well-adapted visitor environment for this leadership group from the energy industry. Understanding and delivering on the magic that enables an overseas visitor to feel comfortable, 'at home', and thus able to fully engage with the learning is one the (many) things the Møller Institute excels at.
CNOOC has been successful both as an oil company and as a service provider in some of the most demanding markets, including the UK sector of the North Sea. The members of this management group were all seasoned world travelers, and they were able to experience Cambridge not only academically but culturally. For example, they were able to enjoy the wonders of British dining (!) from fish and chips to formal college dinners. The Møller Institute was also able to provide first-class Chinese cuisine for some evenings of relaxation in the programme. Yes, the restaurant is a particular feature of Møller Institute excellence. I added a few pounds during the week, for which I place the blame on Chef Alex.
Beyond the comfortable and professional learning environment, Mark and his team put together an impressive customised programme of speakers – and all at remarkably short notice. Access to first-rate speakers is one of the strategic strengths that underpins the Møller Institute's success. For example, Peter Nolan (Chong Hua Chair in Chinese Development) opened the programme with an deeply perceptive assessment of the complex issues Chinese businesses face in the global market; Tim Minshall (Dr John C Taylor Professor of Innovation) spoke inspiringly on the practice of commercial innovation; James Stacey (Corporate Fellow with the University of Cambridge Institute for Sustainability Leadership) unraveled the massive economic forces within climate change initiatives; Simon Bittleston (Churchill Alumnus and Fellow) addressed human and organizational challenges in successful international R&D, as well as showcasing successful joint university-industry technology cooperation, and Mike Naylor (former VP of Shell International) spoke about energy company transition and the – often tortuous – path to commercialization that emergent technologies have to traverse, to name but a few. Mike even happened to reference a Shell initiative that partnered with my own tech start-up: it's a small world! I was pleased to note that many of these speakers are Churchill Fellows or have close relationships with the College.
As for the College itself, yes, it has expanded, but its fundamental character is still intact and undiluted 40+ years on from my undergrad days. The sense of openness, diversity, and unpretentious competence remains. There is a difference in that Churchill in its early days was perhaps considered as somewhat peripheral, not only geographically, whereas now it is established, integrated and, through the Møller Institute, extending the University's reach. It's notable that Churchill College's values relating to student diversity have now become widely adopted. I think that's something that would have pleased Dick Tizard. It was gratifying to see him honored with a room named after him; a strategically placed salutation for a truly fine man (and fearless seafarer) for all who ascend the stairs to enter the College Dining Hall to see. And the progress continues, with the massive University expansion under constructed across the Madingley Road which will move Churchill even closer to the "epicenter" of Cambridge University.
Centuries, almost but not quite millennia, since its inception as a university, Cambridge retains its captivating, even magnetic – especially when it comes to tourist busses in the summer – style: now a blend of historical elegance and modern understatement, not to mention a one-way traffic system as unfathomable as the Mathematical Bridge. Still it's not easy to explain what makes Cambridge so special; it's something that needs to be experienced. Nick Chrimes' enlightening history and walking tour of city helped the group from China connect with the Cambridge environment, with supplementary guidance in the form of a working dinner the historic Eagle Pub. Perhaps hardest to convey though is what differentiates Cambridge learning. After working with humblingly smart people from many fine academic institutions around the world, I've come to conclude that Cambridge uniquely prepares one to tackle the "unknown unknowns" – something that is enduringly relevant in this age of rapidly accelerating complexity. The pace and scale at which people are changing technology and that technology is changing life require rethinking the rules of management and organizational, if not national, governance for the decade ahead.
Which brings us back to the role I believe the Møller Institute fulfils. It's interesting that whilst many of the challenges are global, from climate change to security to aging population, there are substantial differences in approaches to overcoming them between nations. Amongst the world's largest economies, the variances in regulatory, investment, and structural approaches suggest that we can all learn much from each other, now as ever in history.  For this group of influential leaders from CNOOC, already well versed in contemporary science and technology, the meeting of insightful multinational minds at the Møller Institute was more than about learning; it was about developing an actionable strategy that will affect hundreds of thousands if not millions of lives. Exciting times indeed, and when I listen to and look at all that is going on in and around Cambridge, it's not really any surprise to see capable people engaging with the challenges head-on.
It was gratifying to hear comments from the participants as to how their expectations were exceeded in many ways by their Cambridge experience. I can only add my own endorsement to that. It was especially rewarding to watch, and participate in, the dynamics of the Møller Institute at work. The welcoming visitor environment is supported by the cheerful professionalism of the staff, who in turn enable the outstanding teaching to become exceptional learning. The atmosphere of shared purpose and respect amongst the team members translates into a pervasive enthusiasm for what, the Møller Institute brings to executive learning. Attention to detail and strategy is evident at every turn, and very defining: things run well and pleasantly. It's very much a case of "practice what you teach", and something very positive to experience. I was particularly glad that Churchill College, through the Møller Institute, was able to reciprocate the wonderful hospitality that I had received as a visitor to China. It was a privilege to work with Gillian and Mark and the whole team, and to have participated in some small way in bridging the connection with China's energy industry. I want to add my thanks for all the help I received personally on this trip. Due to some rather frustrating health challenges, I had never expected to be able to return to Cambridge, but with the kindness and support of many good people it is possible to achieve the impossible. From first hand experience I can see that what is being crafted at Churchill College today is something distinguished and impressive. It gives great confidence for the future."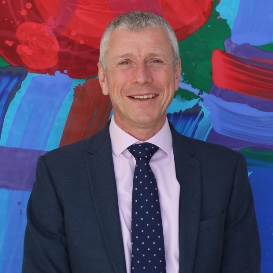 Tim heads the marketing team.  We support our colleagues to deliver a premium executive education experience to clients. The marketing team is responsible for developing and overseeing the marketing strategy for new and existing executive education products, including campaigns, events, digital marketing, and public relations. Tim has worked in a wide range of sales, business development and marketing roles in FMCG, Financial Services, Legal Services and Hospitality sectors. Please contact Tim with any enquiries regarding the use of the Møller Institute logo, branding and imagery.
View profile