Following the Møller Institute team's business visit to Denmark in May, Danish Ambassador to the UK, His Excellency Lars Thuesen, visited Cambridge (20/6) to meet Møller Institute's CEO, Gillian Secrett and the team.
It was the Ambassador's first visit to the Danish-designed Møller Institute, which was founded in 1992 by Maersk McKinney Møller to bring together business and academia at Churchill College in the University of Cambridge.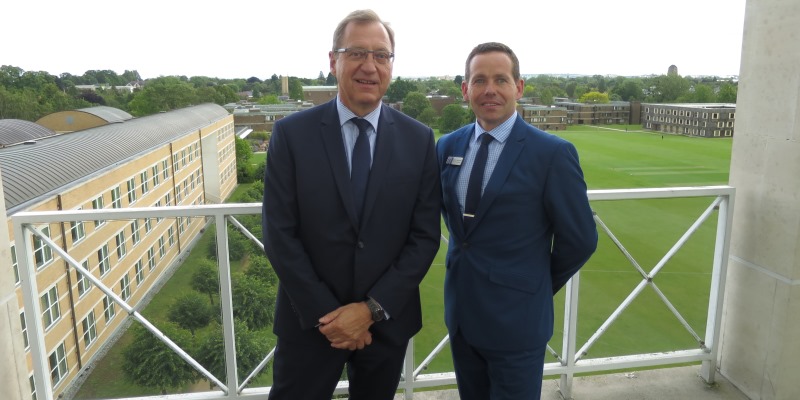 Pictured above, (L-R) His Excellency Lars Thuesen and Darren Chamberlain, Centre Manager, Møller Institute
Gillian Secrett, Møller Institute CEO explained, "With His Excellency's strong background in the area of trade and investment, it was a pleasure to show him the global impact of the leadership development work delivered by the Møller Institute team, and how we inspire people to be at their best in order to accelerate the performance of the organisations which they serve. I was very proud to introduce Lars to the team, show him our Institute and then to take him as my guest to the annual Founder's Feast at Churchill College."
Ambassador Lars Thuesen explained, "Living and working as I do in the Arne Jacobsen designed Danish Embassy in London, I thought I was based in the most Danish of environments in the UK. However, the Henning Larsen designed Møller Institute is equally stunning and, with the largest collection of Hans J. Wegner furniture outside of the Denmark, is another a slice of Denmark in the UK, just an hour from central London in the beautiful city of Cambridge.
Having heard the Maersk McKinney Møller and Churchill College story it was inspiring to experience first-hand the vibrant atmosphere at the Møller Institute and witness the array of business people learning there. I enjoyed meeting the impressive team delivering on Mr Møller's vison of bringing together business and academia for professional and executive education and look forward to returning in the near future to this most welcoming Danish outpost."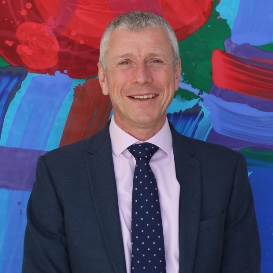 Tim heads the marketing team.  We support our colleagues to deliver a premium executive education experience to clients. The marketing team is responsible for developing and overseeing the marketing strategy for new and existing executive education products, including campaigns, events, digital marketing, and public relations. Tim has worked in a wide range of sales, business development and marketing roles in FMCG, Financial Services, Legal Services and Hospitality sectors. Please contact Tim with any enquiries regarding the use of the Møller Institute logo, branding and imagery.
View profile