How to Build a Super-Resilient Organisation
Future-proof your organisation
The rules of the industrial era are no longer valid and the business model that has sustained them in the past is increasingly redundant as we transition to the so-called digital age.
The disruptive forces at play extend beyond digital and biological threats. Embracing the technological advances of the 4th Industrial Revolution is not enough to create a platform from which to thrive.
The super-resilient organisation is one that is data-driven, situationally aware and to a large extent operates on its wits. A super-resilient organisation not only endures and recovers from hardship but capitalises on it.
Key features
How to Build a Super-Resilient Organisation is designed to help you create an organisation fit for an unknowable future.
This programme will help you to befriend disruption and thus grow stronger by increasing adversity and equipping you with the skills and knowledge needed to future-proof your organisation.
For now and the future – This is a programme that will help you face current challenges and prepare for future ones; in a disrupted world, the only way forward is learning to be resilient to future-shocks.
Relevant – All organisations can benefit from increasing their capacity to capitalise on an increasingly unpredictable future.
Mind-moving – You will develop a new strategic approach and a refined sense of appreciation of risk management.
Practical application of learning – At The Møller Institute, we go beyond just learning and understanding. You will have the opportunity to explore how to apply this knowledge to your world.
Fully online and interactive – This is a virtual programme with both live and self-paced elements. As part of a learning cohort, you can learn from your peers whilst expanding your network of valuable contacts.
Learning outcomes
By the end of the programme you will:
recognise that we are not simply entering a new economic cycle, but are experiencing a profound shift in business and society;
understand the new rules of the post-industrial era;
develop knowledge of the ways in which leadership, talent management, culture and risk are changing;
have a deep understanding of the link between people and innovation and the associated role of technology in this respect; and
be in a position to develop your own organisational transformation roadmap.
Who is the programme for?
Designed for leaders and senior executives, this programme is aimed at those with responsibility to lead, shape and transform their organisations to strengthen their ability to not just cope but thrive in the face of uncertainty.
Specifically, this programme is suitable for:
Senior or aspiring executives and directors
Those responsible for organisational transformation and innovation, or those implementing the strategic direction of their organisation
Those in roles responsible for crisis management
Team leaders responsible for influencing culture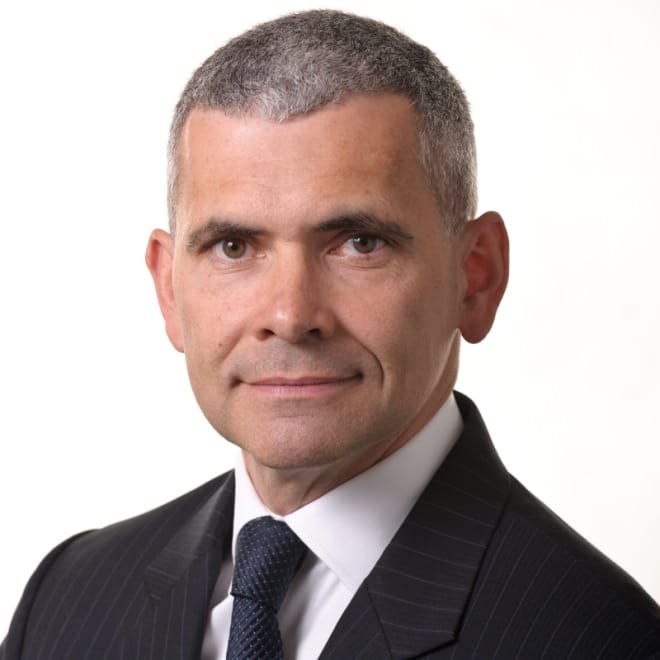 Programme Director
Ade McCormack
Ade is a former technologist. He graduated with a degree in astrophysics and his career has involved working at the European Space Agency in the Space Science department. Much of his early career focused on software engineering. More latterly he advises business and government leaders on how to thrive in the digital age by focusing on the cognitive capacity and needs of their people.
Certification
All of our programmes are reviewed and approved by The Møller Institute's Education Standards Committee. The committee examine context, relevance, design, content, structure and delivery methodology together with the appropriateness of faculty and scope to engage delegates to embed the learning to create real impact.
The Møller Institute is also an approved provider of Executive Education meeting the standards set by the University of Cambridge Board of Executive and Professional Education.