Leading Innovation through Practice
Guide your organisation to disrupt, innovate and thrive
We are excited to invite you to join us for Leading Innovation through Practice a highly practical and experiential programme. We will explore how the very best leaders of innovation think and, even more importantly, what they do to support and encourage their teams to innovate time and time again. We will share what we have learned from working alongside some of the world's great companies to bring new and innovative products, services and experiences to their customers.
Leading Innovation through Practice gives you the opportunity to experiment with your own leadership habits and behaviours. You will conduct research, develop insights, generate ideas and prototype new ways that you can support your teams to deliver breakthrough innovation in your organisation.
Key features
Leading Innovation through Practice is designed to help leaders understand the nature of innovation and how to nurture it in their teams. Participants will learn how to create environments in which people are actively encouraged to take different perspectives, develop their curiosity, argue about ideas, test assumptions, create prototypes, experiment with new concepts and deal with the inevitable failures and setbacks that come on the path to successful innovation.
Designed for leaders – Your role is no longer to simply innovate in your organisation;be supported to start nurturing your team to shape a company-wide culture of both cutting-edge and responsible solutions.
Purpose-led – This programme develops and exercises your skills in the context of things that matter, so that you can return to your organisation and focus on the solutions that really make a long-term meaningful impact.
Fully online – As an online programme, learn at your convenience to understand how you can develop a new approach to human-centred solutions in a virtual environment.
Interactive – We go beyond pre-recorded videos and lessons – our live sessions allow you to connect with real people, so that you can learn from others in similar situations and expand your networks.
Highly practical – using Design Thinking methodologies, the programme maintains a strong practical focus.
Learning outcomes
This highly practical programme revolves around a live innovation process where participants will experiment and test new ways of supporting teams to innovate. Challenging ourselves to empathise, understand, ideate, prototype and implement, the programme embeds the ability to lead innovation through discovery, practice and action.
You will refine your skills to innovate with real purpose in a meaningful way, and learn how to nurture this approach in your organisation. You will come away from the programme feeling confident to experiment, explore, revise and succeed so that you can lead and support your team.
Who is the programme for?
Leading Innovation through Practice is designed for those who are charged with leading others in the pursuit of innovative new ideas, products, services or solutions, whether you are in a large or small business, in FMCG or Investment Banking.
At the heart of this programme is a community of learners at various stages of their leadership journey, from senior leaders and mid-career professionals, to aspiring leaders. This community brings a diverse set of perspectives, particularly because the online accessibility means the cohort can be truly international.
Specifically, this programme is for you if:
you are facing complex challenges that you are not sure how to solve;
your clients are expressing needs that you haven't figured out how to serve;
you want to expand into new markets but don't know how;
your leaders have asked your team to drive innovation in the business; and
your team needs to develop new products, services or experiences for your clients.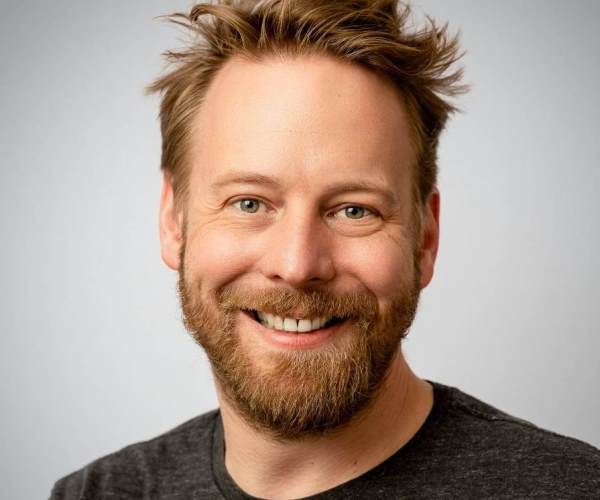 Adam Billing
Programme Co-Director
Adam is an Associate at The Møller Institute, and an experienced practitioner, lecturer and facilitator, specialising in innovation culture, user-centred design, creativity and cross-boundary collaboration. He has worked closely with the senior leadership teams across industries to define and implement innovation strategy, foster a culture of innovation and promote effective collaboration within and between organisations.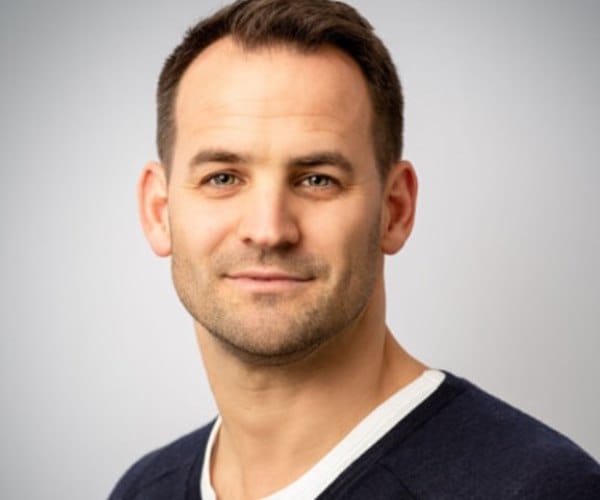 Steve Baker
Programme Co-Director
Steve is an expert facilitator and Design Thinking specialist. He loves helping leaders build organisations that will make the world a better place: designing and making great products and services, providing rewarding careers and creating value for owners by solving the problems that societies face.
Certification
All of our programmes are reviewed and approved by The Møller Institute's Education Standards Committee. The committee examine context, relevance, design, content, structure and delivery methodology together with the appropriateness of faculty and scope to engage delegates to embed the learning to create real impact.
The Møller Institute is also an approved provider of Executive Education meeting the standards set by the University of Cambridge Board of Executive and Professional Education.