Optimising Leadership through Neuroscience
Take your performance to the leading-edge
The future of leadership is changing: expectations are greater, pressures are increased and stakes are higher. There is no longer room for fluff.
We are pleased to bring you the Optimising Leadership through Neuroscience programme, a highly practical leadership development programme that will explore how people change and what you can do to make that process easier. You will discover how transitions, growth and innovation can be made quicker, smoother and more effective. The expectation is that you walk away from the programme with clear actions to take that will have a direct and positive impact on your organisation and teams.
We've built this programme for leaders to add value to their organisations through engaging people's brains to increase effectiveness, efficiency and productivity.
Key features
Optimising Leadership through Neuroscience provides the opportunity to advance leadership for yourself, your team and your organisation through the practical application of the latest findings from neuroscience. The programme helps leaders improve culture, become more resilient and, of course, lead more effectively through an understanding of how the brain works. This programme gives leaders a real advantage in shaping their organisation while enjoying the process and helping others do the same.
Grounded in the latest neuroscience research – Immerse yourself in reliable and relevant neuroscience information to enhance your leadership skills and get to know yourself and your teams better and raise performance.
Apply your learning with practical insights – We strongly believe that real learning is applied through practice, and that is why throughout this programme, you will be using your new knowledge and skills in the context of your own organisation and trialling, evaluating and improving it with the support of your peers.
Fully online – All modules are delivered in a virtual environment, allowing you to access the learning and content safely and conveniently around your busy schedule.
Interactive – Connecting with real people in our live sessions goes beyond simply watching pre-recorded videos and lessons so that you can learn from others in similar situations and expand your networks.
Benefits of the programme
You will take your deeper understanding of how brains work to increase your own selfawareness. This increases your behavioural flexibility, making you more effective in leading people in alignment with organisational and team strategies. Your ability to engage and influence increases and you will have specific strategies to improve any areas of weakness through weekly habits.
Module 1: Neuroscience foundations
The neuroscience foundations module is designed to provide leaders with the fundamental knowledge and skills that are grounded in an understanding of neuroscience to support high-performing leaders and their teams.
You will become familiar with reliable, comprehensive information to scientifically underpin your approach to leadership within your organisation.
Key outcomes
To recognise the functions and interaction between neurochemicals and neuroanatomy which influences our actions, equipping you to link your strategic decisions back to underpinning science.
To design a series of individual practices that will positively enhance your leadership and enable you to make continued strategic improvements. of neuroscience and develop solutions to build and support a positive outcome.
To use narratives intentionally and powerfully, using insights from neuroscience to catalyse their effectiveness
Module 2: High performing cultures
The high performing cultures module supports leaders to get the most out of their people by understanding the neuroscience behind motivation, learning, inclusivity and habits to shape a highly engaged culture and add value to your organisation.
Specifically, you will get a deep understanding of how to use the brain to create a culture that can support your people's alignment with strategy.
Key outcomes
To explore what happens in the brain and behaviourally when people feel a sense of belonging, using the lens of diversity and inclusivity for practical insights.
To understand and plan how to add value to your organisation through engaging people's brains to increase effectiveness, efficiency and productivity.
To identify the habits within each pillar of a high performing culture that will be most impactful to levelling up your leadership.
Module 3: High quality thinking
The high quality thinking module is designed to equip leaders with key knowledge about the functioning of brain networks. Getting to the fundamental underpinnings of each network and understanding the skills and traits they correlate with will allow you to identify ways to strengthen each network to function at an optimum level to support your leadership.
Not only will this module enhance your own thinking, but the skills and knowledge you gain will help you to recognise opportunities where you can find similar catalysts for your team.
Key outcomes
To understand how cross-training can work for networks in the brain and what the benefits are to individuals who practice it.
To recognise the opportunities to facilitate more immersive work for self and team.
To appraise your work rhythms for your team in light of the Home Grown Brain networks.
Module 4: Behaviour change introduction
This project-based module holds the Beautifully Simple Model at the heart of the learning. This is a model that gets real results by facilitating behaviour change. The behaviour change introduction module is designed to challenge and question current thinking and shape and collaborate on alternative ideas for behaviour change projects.
You will continue to build on the knowledge of the brain by looking closely at hot and cold network insights that contribute to a practical application of all you have learnt through a project applied in your own organisation.
Key outcomes
To be familiar with the Beautifully Simple Model that gets results and creates a landscape in relation to behaviour change.
To apply the hot and cold network insights to behaviour change thinking.
To evaluate options available for selected behaviour change project and explore why a selection was made.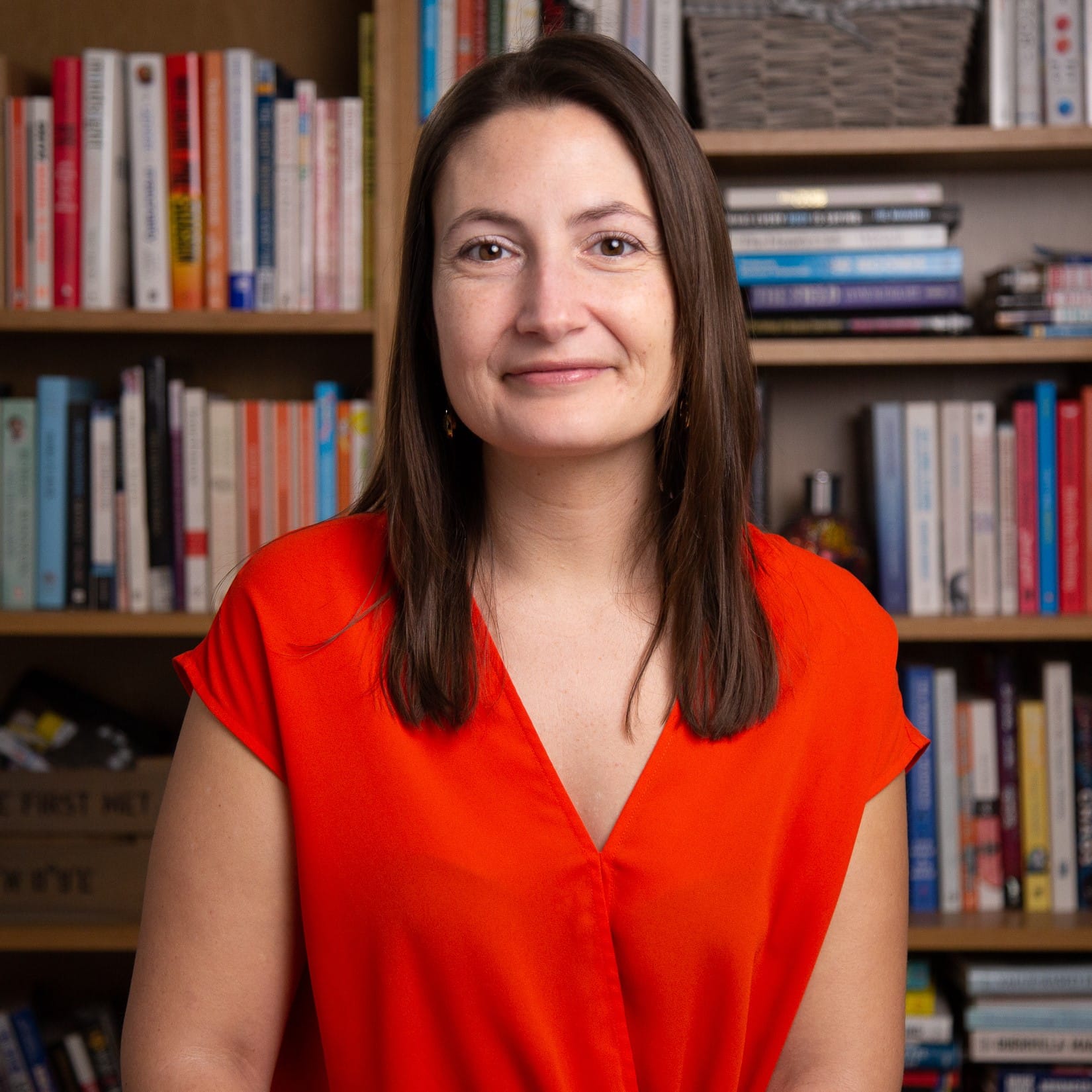 Programme Director
Amy Brann
Amy has worked globally sharing reliably simple applications of neuroscience that lead to game changing insights and results. Having partnered with Bangor University's Behavior Change Centre the approaches used gained additional credibility from the input of diverse researchers. Amy is also a visiting lecturer to Manchester Metropolitan University teaching the neuroscience of leadership on the Master of Sports Directorship programme.
Certification
All of our programmes are reviewed and approved by The Møller Institute's Education Standards Committee. The committee examine context, relevance, design, content, structure and delivery methodology together with the appropriateness of faculty and scope to engage delegates to embed the learning to create real impact.
The Møller Institute is also an approved provider of Executive Education meeting the standards set by the University of Cambridge Board of Executive and Professional Education.
Upon completion a certificate of completion will be awarded