Food Designed to Inspire your Delegates
Møller Institute's Food Services
Møller Institute guests are treated to fresh, seasonal and sustainably-sourced produce available for breakfast, lunch, dinner and beyond. The full range of food services is below:
Continuous offering of refreshments outside the meeting rooms
Private dining
Full English and continental breakfast
Hot and cold buffet lunches
Canapé receptions
Fine dining with bespoke themed menus designed
Big Green Egg experience, served on the Hans J. Wegner patio
BBQs in our outside spaces
Food to Excite the Senses
At the Møller Institute, we are serious about food. Food and beverage experiences are multi-sensual, so for the business visitor this presents an opportunity to continue new learning experiences or further inspiration; for international guests provides comfort and assurance; and for the leisure visitors provide a sense-based memory of the overall Møller experience.
All of our food is cooked on the premises by our dedicated team of internationally trained chefs, led by Executive Chef, Alex Bigot.
Møller Institute's food offering is grouped into the following
What we eat and drink has a considerable effect on our physiological state, influencing our attention span, fatigue levels, recall and memory processing, imagination and more. Our experienced team understand what to eat and when to help boost the concentration levels of your delegates to ensure they have an impactful experience.
Read insights from our brain food series.
Chef's Approach
Learning is central to the team's ethos. We maintains our creative flair and culinary passion with regular team away days to immerse ourselves in new cuisines to bring back to our guests. We love to provide food-related 'wow-factors' through culinary theatre or celebration cakes and food displays and we enjoy designing bespoke menus for event organisers.
This often entails bringing new approaches and flavour combinations into our cooking; a recent event required the adoption of cooking for event delegates who practice the Jainism religion, requiring a diet in which no living thing can be eaten (including root vegetables or living plants). It required the team to embrace an entirely different way of approaching menu planning, ingredient sourcing and cooking.
We would like to thank you for all your help in making our event an overwhelming success.
As I mentioned to Darren yesterday, one of the reasons we chose the Møller Institute as our venue was because we felt, from the beginning, that you really paid attention to detail and we were not disappointed in any way. The organisation beforehand was very smooth, everything was delivered as promised, last minute requests were accommodated and there was not one thing that we would fault.
The Møller Institute worked really well for us, the food was lovely and we had lots of positive feedback from delegates.
Thanks again to all of you.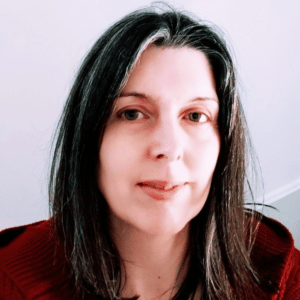 Alison Hobson
Client Services Director
SCALA Consulting
July 2022
Catering Capabilities
A Unique Restaurant: The Møller Tower
The on-site Restaurant – located in the stunning Møller Tower with sweeping views of the Churchill College playing fields at the University of Cambridge – is exclusive to Møller residents, event attendees and meeting room delegates. Lunch and dinner can be enjoyed in the Restaurant, Tower Lounge Bar, Study Centre, or privately in one of our meeting rooms.
Our stunning Tower Lounge Bar is fully stocked with local ales, fine wines and spirits and is the perfect place to unwind or network with colleagues. It offers a spectacular panoramic view of the city of Cambridge and can be adapted for private functions or networking events.
Best Breakfast in Cambridge?
Included with each Weekend Break is arguably the best breakfast in Cambridge; beyond the usual pastries and cereal, in addition we provide fresh salmon, boiled eggs, bacon, sausages and more. Everything you would need to set you up for a full day of meetings, conferences, or exploring everything Cambridge has to offer.
Fine Dining, Private Dining and More
Private dining is available within Møller Institute, with Executive Chef Alex Bigot producing a bespoke menu for the dining experience, from fine dining to something more casual.
If you are visiting us for an event, our position within Churchill College at the University of Cambridge means we can arrange for you to treat your delegates to a traditional dinner in the halls of any of the 31 University of Cambridge Colleges; an unforgettable experience.
Other pages in this section