Cambridge's Premium Meetings and Conference Centre
Meeting Rooms, Exceeding Expectations
You are at the heart of everything we do, so no matter the size or scope of your meeting room requirements, rest-assured you are in safe hands with our experienced, professional and pragmatic event management team.
Search our meeting rooms and view photographs, descriptions, 360° virtual tours and room layouts for all of our meeting rooms.
For a bird's-eye view, take a look at the floor plans of our extensive meeting rooms, highlighting proximity to networking and refreshment areas, toilets, patio areas and the car park.
Flexible meeting rooms for 1–140 people
Residential meetings – 92 en-suite, on-site bedrooms
140 car parking spaces free for our clients
Professional, calm environment
24/7 technology assurance with our highly-skilled dedicated technology team
Unlimited refreshments
It was lovely to be back in the Møller Institute and nice to see familiar faces, who had remembered me. The layout for the event was perfect, nice and relaxed which enabled people to mix.
The waiting staff looked after us very well during our event, attentive but discreet. The Chef also did an excellent job and everyone commented on the fabulous food – simple and elegant.
The facilities were spotlessly clean and I know from years of experience that this was not just because of Covid-19, this is the standard that has always been kept.
I know that the past 18 months have been tough on the hospitality industry, but Team Møller pulled out all the stops to give a 1st class service from reception to waiting staff and I really appreciated this.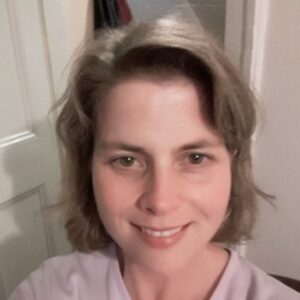 Sophie Singleton
PA & Office Manager
Phoelex Ltd
September 2021
Meeting Room Suitability
The Møller Institute has over 25 years experience of delivering superior service in an inspirational environment for a host of meeting requirements, including the following:
One-to-one meetings
Team training rooms
Panel interview meetings
Pitch presentation meetings
Sector-specific conferences
Executive retreat linked to company milestones
Product launch in Lecture Theatre auditorium
Senior management strategy away-days or weekend (residential)
Corporate milestone celebration with stakeholders and staff
Stakeholder meetings, AGM and Extraordinary General Meetings
Investor (seed funding, venture capital, angel investor) meetings / presentations
Law firm partner away weekends
Accountancy firm partner away weekends
Executive education programmes
View our floor plans for a bird's-eye view of our extensive meeting rooms, highlighting proximity to networking and refreshment areas, toilets, patio areas and the car park.
Meeting Room Design
Inspired by its Danish heritage, The Møller Institute building combines iconic architecture with art and design to provide a truly creative and inspiring space within which to learn and collaborate.
Many meeting rooms overlook the manicured Churchill College playing fields surrounding The Møller Institute building, and the Institute even boasts a distinctive 'Captured Garden' meeting room, which fuses outside space (roofless, glazed walls) with the contained privacy many meetings require.
Each meeting room, flooded with natural light, exudes quality craftsmanship and style, twinned with little touches for convenience; comfort monitors embedded in the back walls to ensure presenters do not always have to look at the main screen while presenting, for example. Magnetic walls allow for freer mind-mapping, idea-generation and collaborative work sessions.
Stylish ergonomically-designed chairs complement seating by renowned Danish furniture designer Hans J. Wegner are provided throughout in networking areas, including the 'Møller Chair' which Hans J. Wegner designed the chair especially for The Møller Institute, on request of Mærsk Mc-Kinney Møller. The 'Møller Chair' is a spacious and comfortable chair, which appears both light and airy with its spindle back and woven seat.
Other pages in this section