Planning an Inspiring Event
Event Planning
Escape the hustle and bustle of London and experience a more inspiring and memorable corporate events venue at the unique The Møller Institute in Cambridge.
Boasting Danish architecture, 21 flexible meeting rooms, 92 well-appointed bedrooms, a 100-seater auditorium, in-house Tower Restaurant and Tower Lounge Bar, and stunning outdoor space nestled in the grounds of Churchill College, University of Cambridge. This award-winning corporate events Cambridge venue does not disappoint.
You may be an experienced events planner, or this might be the first event you've been asked to organise. You may be a busy CEO adding this to your 'to-do' list. You are at the heart of everything we do and our experienced event management team ensure hassle-free, professional delivery of any event, at any scale and delivered to budget. Many find our free Event Organiser Toolkit provides invaluable information.
1-140 people accommodated by our flexible meeting rooms and event spaces.
Fixed inclusive pricing, no surprise add-ons.
92 four-star equivalent en-suite bedrooms available within the Møller Institute.
Professional, calm environment.
24/7 technology assurance with our highly-skilled dedicated technology team.
140 free car parking spaces for event delegates.
Continuous refreshments, including quality hot drinks, chilled soft drinks, bottled and fruit-infused waters, fruit and tasty snacks.
I wanted to send over a huge thank you from all of us at Acteon after our event this week. I'm so pleased we came to the Møller Institute – it was absolutely ideal for us.
We've had loads of positive feedback about how lovely it was from our participants and team members – about the catering, as well as the space. It was also ideal to host drinks and dinner the evening before.
Thanks so much for your contribution to the planning and set up. Please also do pass on our thanks to the rest of the team.
We'd definitely like hold an event at the Møller Institute again.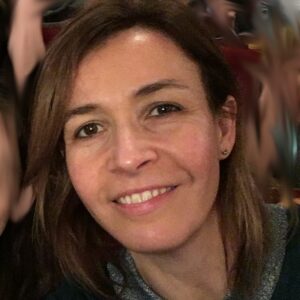 Sarah Wightman
Head of Marketing
Acteon Communications
June 2022
You are at the Heart of Everything we do
To ensure your event is a success our experienced team work with you in a number of ways to support you in the event planning process.
Planning experience
As you plan your event, our team use their sector knowledge to ensure that we understand your requirements.
We have experience of organising and hosting many types of corporate event, including:
Sales conferences
Team away-days
Sector-specific conferences
Senior management strategy retreats
Executive retreats tied to company milestones
Corporate milestone celebrations with stakeholders and staff
Leadership development programmes
Executive education programmes
A Corporate Events Venue Tailored to You
The Møller Institute offers event organisers a myriad of ways to customise the experience of their delegates or guests. Your dedicated event planner will be able to suggest tailored solutions, but here are some examples:
Paperless conferencing at The Møller Institute means presenters and delegates can access and view your agendas, speaker biographies, slides and supporting documents from their smartphones with the use of a bespoke, branded app.
Tailored food styles, ingredients, presentation, timing and even menu design are all bespoked elements of our service. Following detailed conversations with one of our chefs and your dedicated Møller event planner, the catering of your event will be meticulously considered to match your event and preferences, meet delegate food sensitivities and allergies, and surpass guest expectations.
Media studio with 'green screen' provides an opportunity to capture testimonials or create company-wide marketing material. The Studio is formerly a professional recording studio, so the acoustics are absolutely perfect and the integrated green screen means custom backgrounds and corporate logos can be incorporated.
Smart TVs in all bedrooms can be uploaded with your own corporate message to display to your delegates on arrival, providing an ongoing branding experience.
Enviable Central Cambridge Location
The Møller Institute is a 15-minute stroll to the historic city centre of Cambridge and the River Cam. After meetings or as part of your weekend break at The Møller Institute, visit some of Cambridge's top sights within 15-20 minute walk.
With easily accessible transport links, the Institute also provides 140 parking spaces entirely free-of-charge to meeting room attendees and event delegates. Your dedicated event planner can also arrange hassle-free transfer from Cambridge or Cambridge North train stations.
Differentiating your Corporate Event with Møller Institute
Planning and managing events can be stressful and you need to be able to trust those you chose to partner with. As you plan your event you will be introduced to a dedicated event planner from our team, who will guide you through step by step.
Premium events require seamless interaction between all departments; corporate event planning, accommodation team, technology team and our team of chefs. Planned, detailed and seamless integration between The Møller Institute departments provides a smooth, snag-free experience for event organisers and event attendees alike.
Inspired by its Danish heritage, the Møller Institute building combines high-quality architecture, art and design to provide a truly creative and inspiring space within which to learn and collaborate.
Other pages in this section