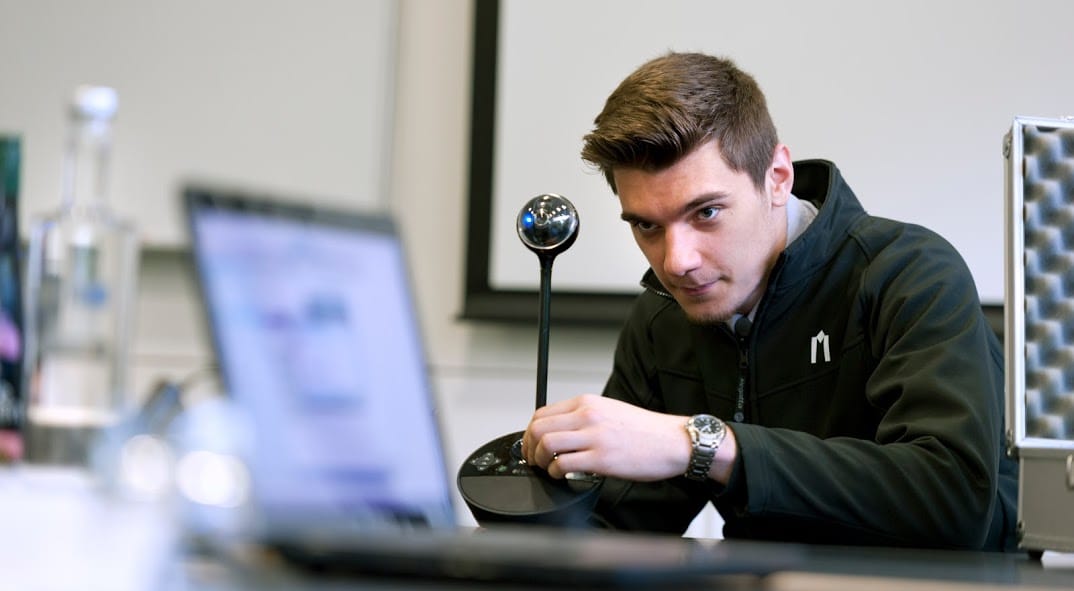 The Møller Institute is proud to be a high-tech venue with its own dedicated technology team (of nine qualified staff, including three technicians) available 24/7, providing you with peace of mind.
The team of nine recently received a "Judges Commendation" in the Conference News Academic Venue Awards for Best In-House Technology Team, and provide a shift-pattern of support so there is never a technology query that can't be answered anytime, day or night.
Also, unlike many conference venues that have an A/V team with a narrow skills base and a separate IT team who rarely collaborate, the Møller Institute technology team works across all networks, connectivity and devices, providing an integrated approach to support you and your delegates.
The Møller technology team is involved from the very beginning of your event or meeting room booking, and you will meet them on your first visit to the Institute. Understanding the purpose of the event and the needs of the event organiser as well as their guests is crucial to seamless technology delivery. It is usually possible for the same member of the technology team who attended your first visit to also oversee your event.
Using their deep technological knowledge and drawing on their practical experience of previous events at the Møller Institute, the technology team are well-placed to make equipment recommendations or improvements to ensure your event exceeds your expectations. They also provide a reliable back-up for forgotten or misplaced hardware, such as leads, on the day of your event.