Cambridge Online Business Coaching Programme
Transforming Business with a Coaching Culture
Over the course of this eight-week online coaching programme, participants are equipped with the skills to coach professionally and ethically within an organisation and to disseminate this cultural coaching style at managerial level through to teams.
At the core of this programme is cultivating a coaching ability with the objective of using coaching to raise the organisation's performance by increasing productivity and shaping a more emotionally intelligent culture to promote long-term, sustainable growth.
Download the brochure now and take your coaching to the next level


Learning outcomes
For any type of coaching to be at its very best, it is essential that the relationship between the coach and the coachee is held within a secure, robust and resilient space. This programme introduces the skills, knowledge and resources needed to create and maintain a safe 'holding' environment for a coachee to explore topics safely and confidentially. Specifically, by the end of the programme, you will be able to:
demonstrate effective coaching skills during a formative assessment, evaluated against the Association for Coaching competencies;
analyse the application of coaching in organisations, including the role of the internal and external coach; and
discuss and understand the value of coaching and a coaching culture to enable individuals to fulfil their potential, and raise the performance of the organisation.
Who is the programme for?
This programme is suitable for those who wish to formalise their businesss coaching experience and skills, including:
HR and Learning & Development professionals
Leaders, managers and others in organisations who want to explore more about the value of performance coaching in organisations
Coaches and consultants who wish to develop a business coaching practice
Internal coaches looking to move into a coaching career
Looking for something more advanced?
If you have substantial coaching experience or have already completed some coaching training, our  Cambridge Advanced Executive Coaching Programme may be more suitable for you to deepen your practice and support those at C-suite and Executive level.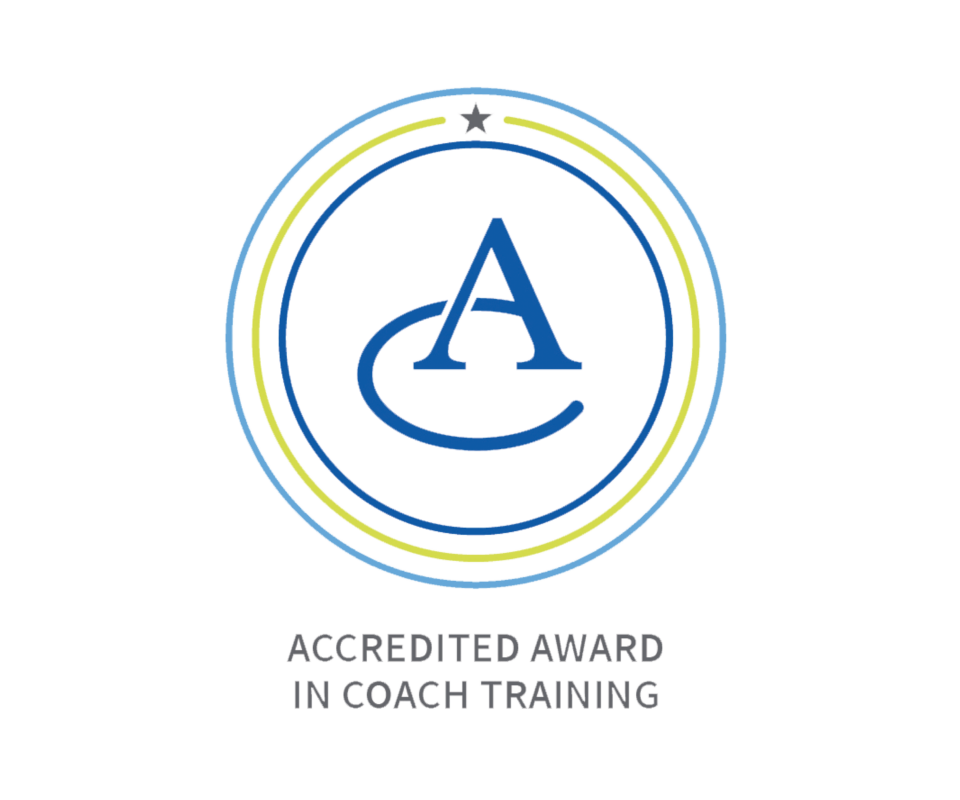 Accreditation
This programme is accredited by the Association for Coaching (AC) to Award level. The AC Coach Training Accreditation signals to participants that a development course meets the AC standards for comprehensive coach training, encompassing the application of the competencies, ethical approach, and guidelines and practical experience. In addition, after successfully completing the programme, you are also eligible to register for a complimentary Associate level membership with the Associate for Coaching. Information is provided at the end of Week 6.
You will receive a Certificate of Completion from the Møller Institute, issued under the Royal Charter of Churchill College and endorsed by the University of Cambridge's Board of Executive and Professional Education. The certificate will bear the logos on this page.
The Møller Institute Coaching Philosophy
This programme draws from various psychological approaches including from Rogers, Gestalt, systems psychodynamics and emotional intelligence. We believe in equipping coaches with knowledge of a range of methodologies so that they can draw on the most appropriate approach for each individual coaching situation.
Built with academic rigor, the Cambridge Online Business Coaching Programme has been developed by a highly qualified coaching team, including Keith Nelson, Director of Coaching Programmes at the Møller Institute.
Three factors underpin the coaching philosophy at The Møller Institute and taught on this course:
Coaching is performance-focused.
Coaching is a person-centred approach that seeks to bring out the best in everyone in the organisation.
Coaching works appropriately and safely at all times.