Advanced Foreign Direct Investment Leadership Programme
Formalise and enhance your knowledge and experience

This programme is designed for established senior executive leaders in Foreign Direct Investment, represents a new partnership with the FDI Center, a globally recognised provider of Foreign Direct Investment education and consulting services.
The programme has been designed to provide participants with an opportunity to engage directly with their peers alongside an outstanding programme faculty which includes internationally recognised FDI practitioners, global leaders in industry, corporate strategy development and academia.
Who is the programme for?
Management in investment promotion agencies across all geographies.
Professionals responsible for investment attraction within economic development agencies.
Government officials responsible for investment in ministries and other government agencies.
Investment attraction managers of special economic zones and similar organisations.
What will you learn?
The programme is practical and covers the full range of knowledge and skills that investment promotion leaders need to successfully engage with investors while managing their teams and stakeholders. This programme will enable you to:
Understand the global environment in which investment promotion agencies operate and the factors that have the greatest influence on their ability to attract investment.
Gain insight into the decision-making processes of corporate investors and the key determinants of their international expansion strategies and location choices.
Acquire practical knowledge for developing and implementing successful investment promotion strategies.
Strengthen the leadership skills needed to create and manage high performance investment promotion agencies and teams.
What does the programme cover?
The programme is divided into three broad sections:
Global context
Customer understanding
Investment promotion management
Within this structure, the programme will address the key factors affecting the ability of governments and investment promotion agencies to be successful. The programme will also include a visit to a leading innovation park as well as practical exercises in which you will apply the course content to real life scenarios.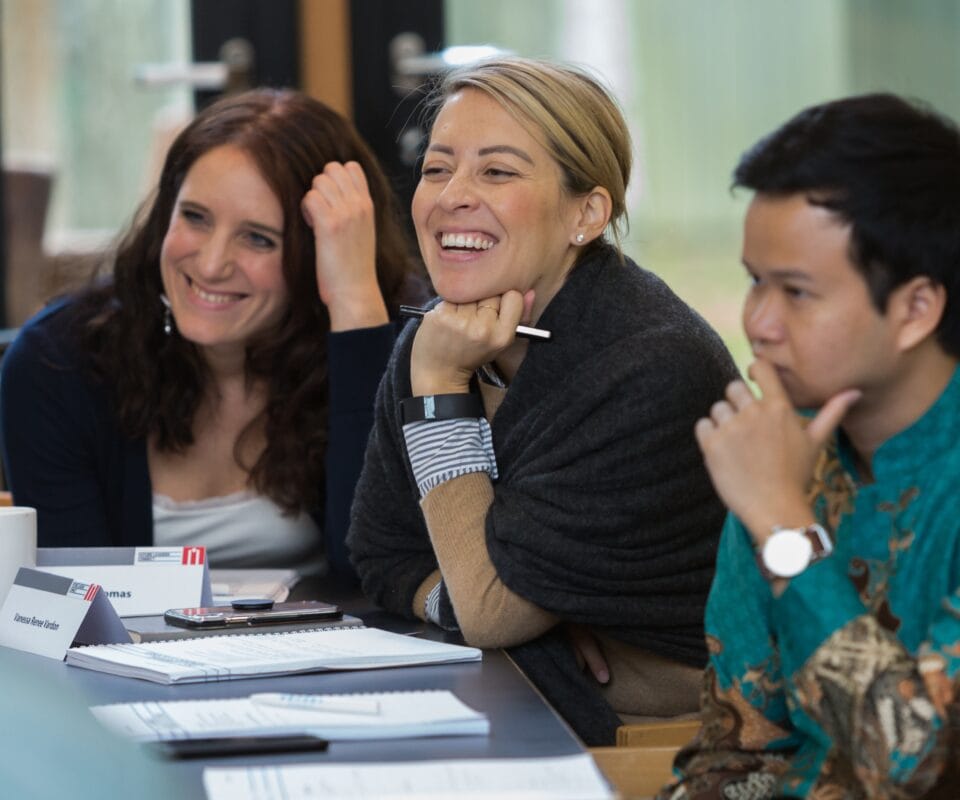 Faculty
The programme will be overseen by Programme Directors, Andreas Dressler, Managing Director of FDI Center and Richard Hill, Head of Knowledge & Learning at The Møller Institute.
Sessions will be delivered by a select group of corporate executives, University of Cambridge professors and senior representatives of some of the world's leading investment promotion agencies. The faculty provides an unmatched combination of real-world experience and academic depth.
Covid-19 safety
Our experienced team have always ensured that your safety is our priority. Throughout the Covid-19 pandemic we have revisited and updated our comprehensive customer care plans and are ready to welcome you to The Møller Institute.
When it comes to social distancing, we have the advantage of being a large purposebuilt leadership development institute, surrounded by outdoor space with very flexible meeting rooms and break-out zones.
We will continue to deliver the highest standard of customer service and the team are determined to rise to the new challenges and build on our reputation of offering a premium environment for your learning.
Have a question?
If you would like to discuss the details of this programme in more depth, please contact the Programme Manager, on details below:
Rachel Thomason
Programme Manager
+44 (0)1223 465540
[email protected]