Design Thinking with Purpose
Purpose-led solutions to real-world issues
When we shift focus away from yesterday and prepare ourselves for the future, we set ourselves up to succeed. Learning how to shape these solutions in an innovative and responsible way is the key to driving this success. It has never been more important to learn how to solve problems with the bigger picture in mind – to be responsible and sustainable in the way we solve challenges within our organisations and be mindful of our impact on the world.
We invite you to join us for a hands-on introduction to the fundamentals of Design Thinking in a virtual world. In Design Thinking with purpose you will explore and learn about the tools, mindsets and skills that designers apply to real world problems. You will practise applying what you are learning on complex problems to create a sustainable, positive impact on society.
Key features
Design Thinking is a globally recognised, high-impact approach to solving the needs of individuals, organisations and communities which revolves around deep insights into the true need. Given the complex nature of the world today, the different approach to problem solving that Design Thinking brings is an essential skill for anyone seeking to overcome challenges they or their organisations face.
Purpose-led – This programme develops and exercises your skills in the context of things that matter, so that you can return to your organisation and focus on the solutions that truly make a long-term meaningful impact.
Highly practical – To learn and fully understand this approach, practice is crucial so that you can confidently apply it in your own organisation.
Fully online – You will understand how you can develop a new approach to human-centred solutions in a virtual environment.
Interactive – By connecting with real people in our live sessions, this programme goes beyond pre-recorded videos and lessons, so that you can learn and engage with others in similar situations and expand your networks.
Learning outcomes
Design Thinking with purpose provides participants with the opportunity to learn Design Thinking and apply it to create prototype solutions which respond to real world, complex societal issues.
You will leave the programme with increased confidence and competence to apply what you have learned to problems in all areas of your role. In addition, you will develop a network of like-minded peers with whom you can engage for purposeful outcomes.
Who is the programme for?
This programme is designed for anyone who needs to solve problems, develop solutions, and overcome challenges in their day-to-day role. The online nature of the programme means that it is open to anyone across the world, regardless of where they are so you benefit from international connections and insights.
Specifically, the programme is suitable for:
Mid-career professionals
Those responsible for a team and whole teams
Aspiring leaders
Anyone responsible for solving problems and developing solutions.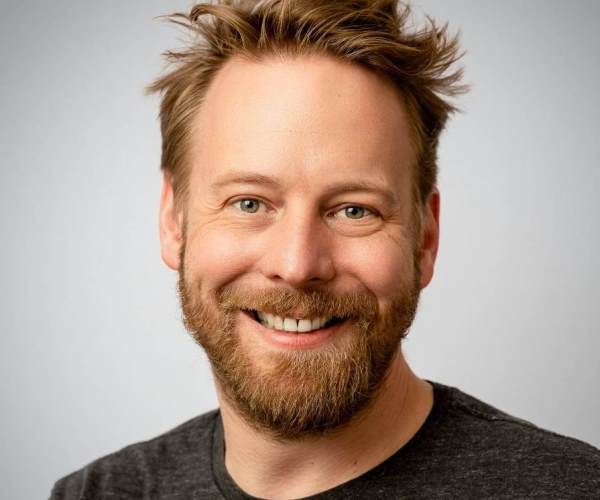 Adam Billing
Programme Co-Director
Adam is an Associate at The Møller Institute, and an experienced practitioner, lecturer and facilitator, specialising in innovation culture, user-centred design, creativity and cross-boundary collaboration. He has worked closely with the senior leadership teams across industries to define and implement innovation strategy, foster a culture of innovation and promote effective collaboration within and between organisations.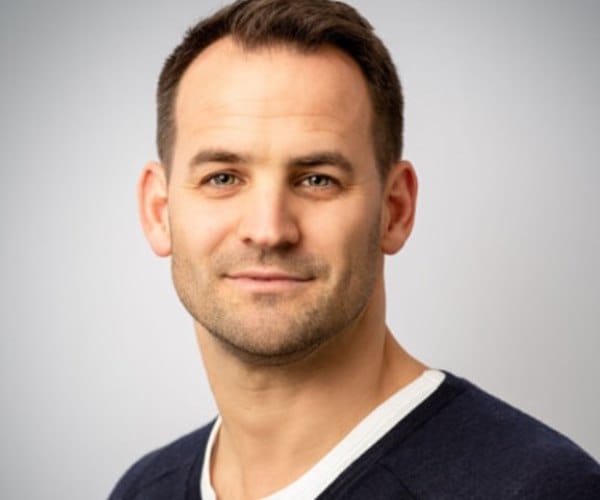 Steve Baker
Programme Co-Director
Steve is an expert facilitator and Design Thinking specialist. He loves helping leaders build organisations that will make the world a better place: designing and making great products and services, providing rewarding careers and creating value for owners by solving the problems that societies face.
Certification
All of our programmes are reviewed and approved by The Møller Institute's Education Standards Committee. The committee examine context, relevance, design, content, structure and delivery methodology together with the appropriateness of faculty and scope to engage delegates to embed the learning to create real impact.
The Møller Institute is also an approved provider of Executive Education meeting the standards set by the University of Cambridge Board of Executive and Professional Education.