The Explorer Mindset: A Senior Leadership Development Programme
The Explorer Mindset is a unique senior leadership development programme for the 21st Century.
An immersive residential course – uniquely structured to fit around management work commitments – created by The Møller Institute,  Churchill College at the University of Cambridge – The Explorer Mindset prepares you for the new frontiers in leadership and is particularly valuable for those experiencing an inflection point, be that personal or organisational.
Uncharted business territory requires new navigation skills. Successful business leaders and entrepreneurs view the fast-changing landscape with excitement; where others see disruptive threats and challenges you see opportunities.
The Explorer Mindset - Key Points
25 places only
All-inclusive, full board residential course in world-renowned Cambridge (England)
2 intensive, multi-dimensional modules:

Module 1: 14 – 18 November 2021
Module 2: 13 – 17 March 2022

Twilight talks and networking with C-suite global business leaders and entrepreneurs
£10,000+VAT offering exceptional value for 10-day Cambridge-based executive education programme
Exclusive access to private dining at Churchill College and other University of Cambridge colleges
Supported inter-module team project for  all participants to reinforce applied knowledge
Pre-programme customised diagnostic tool, raising awareness of key explorer characteristics and dimensions
Inter-modular executive coaching support with a focus on purpose and transformational leadership
What is The Explorer Mindset?
Explorers share a natural curiosity, resilience, determination, focus, preparedness, entrepreneurial risk appetite and sense of higher purpose that often promotes them to leadership positions.
Senior management, C-suite, partners and founders are operating in the most complex, competitive and unpredictable environment since the introduction of the printing press in c1439.
These five dominant forces that are challenging ambitious leaders at a personal, team and organisational level, will be inter-woven in the Explorer Mindset course:
Implications of Globalisation
Socially Created Information
Resurgence of Nationalism
Digital Technologies
Millennial Demographics
While these factors pose threats and opportunities for all organisation leaders, the Explorer Mindset senior leadership development programme is designed to equip you with the cognitive, emotional and behavioural resources to confidently lead your organisation at this critical point in history.
If you think you have an explorer mindset, we invite applications from:
Private, Public or Not-for-Profit sectors
8 years+ P&L/budget-holding responsibility
C-suite (CEO, CFO, COO, CIO, CTO, CMO)
Partner / Senior Associate / Senior VP
Head of Department / Head of Region
Founder / Director / Entrepreneur
Board Chairman / Board Member
In November 2017 I joined senior leaders from other global organisations on the Explorer Mindset programme. The fast-paced, highly interactive and intense programme at The Møller Institute was a unique experience and a blend of information, learning, exchange, practice and joy, facilitated and led by top notch global experts.
I can highly recommend Explorer Mindset to other business leaders, curious and ready to explore how to successfully and confidently navigate in a VUCA world, whether setting up a new venture or leading a blue-chip giant.
Anna Lyczak-Czepukojc
HR Europe
Scandinavian Airlines System
December 2019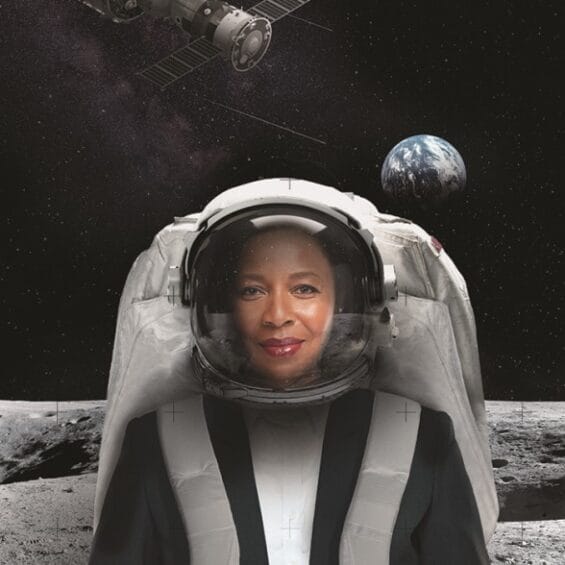 The Explorer Mindset: Senior Leadership Development Programme
You know the world is changing. You know a new leadership mindset is needed to navigate these turbulent times. The Explorer Mindset executive education programme prepares you for the new frontiers in leadership.
The Explorer Mindset at the Møller Institute
The Møller Institute has been designing and delivering highly successful leadership development programmes for global organisations for many years. It provides open enrolment programmes and customised programmes for senior leaders, aspiring leaders and those operating in highly regulated environments.
The Møller Institute was founded as a Centre of Excellence, inspired by two great leaders: Sir Winston Churchill and Maersk Mc-Kinney Møller. It was the recipient of the Queen's Award for Enterprise in 2012; an annual award bestowed by Her Majesty The Queen.
Inspired by its Danish heritage, the Møller Institute building combines high-quality architecture, art and design to provide a truly creative and inspiring space within which to learn and collaborate.