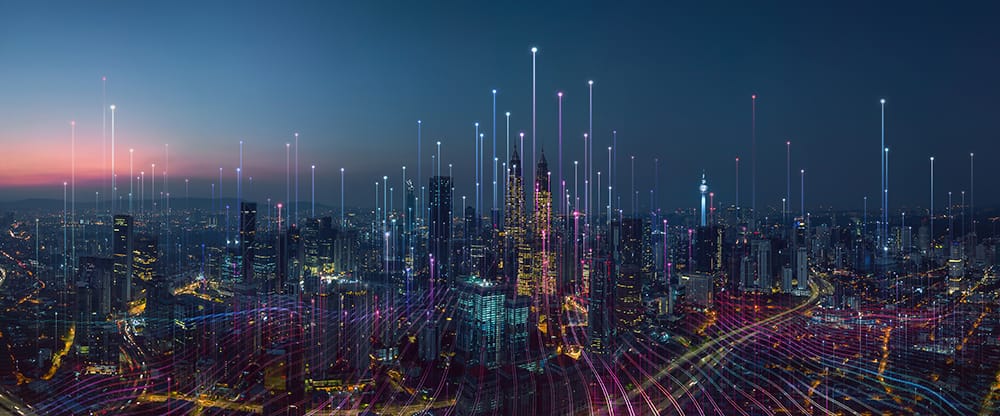 Igniting Innovation for Impact: Understanding and activating impact innovation
Impact innovation is the application of innovation principles across all aspects of what we do. Rather than thinking one dimensionally about disruption, it causes us to think about the social, environmental, and economic implications of what we do and how to navigate these areas. Igniting Innovation for Impact programme draws together the different strands of impact innovation and brings a leadership lens which supports participants to understand how they can create long-lasting and genuine impact through their roles and organisations.
Our programme, together with Cheung Kong Graduate School of Business is part of a broader programme, Impact Leadership in the Era of Global Disruptions, which aims to develop a new generation of business leaders with impact who can contribute to the global future.
The Møller Institute, Churchill College at the University of Cambridge is part of a centuries-old seat of learning that has originated much of the disruptive knowledge which has shaped our world, while CKGSB is at the heart of the next wave of disruption, home to over 35 "Unicorns" which impact on the global economy. This programme is a unique opportunity to blend perspectives, knowledge and insights from East and West, building a platform for participants to build resilient, future-oriented and innovative businesses.
Programme highlights
A long-term and global view on how organisations and their leaders can best organise themselves for impact innovation
A comparative perspective on innovation from both the East and the West, integrating knowledge from multiple disciplines
Opportunities to hear from leading speakers and organisations on how they have managed to balance business and social impact
A platform for individuals to examine their own leadership and build new practices and behaviours for the future for others to follow
Programme information
Start date: 15 April 2021
Duration: 5 weeks
Location: Online
Commitment: 21.5 hours over 5 weeks
(2/3 of which is live and direct interactions with faculty, experts and fellow participants)
Price: £1,950 per participant
Have a question?
If you would like to discuss the details of this programme in more depth, please contact the Programme Manager, on the details below:
Susana Lee,
Programme Manager
[email protected]
Note: The registration link will take you to an external website.
Overview of benefits
To you:
Discover the concept of impact innovation and be able to position yourselves and your organisations within it
Understand the role in leader in aligning social, economic and environmental good from both East and West perspectives
Explore the multiple faces of innovation and how it creates a route to thrive within a disrupted world
Identify the relationship between social and commercial good and develop business models you can adopt to align these
Acquire unparalleled global networks with like-minded leaders to create personal & professional connections for future success
Activate impact innovation project with impact leaders' advice for implementation within and beyond programme
To your organisation:
Review different approaches to innovation and the outcomes they create, integrating strategies for positive disruption into your organisations
Apply global perspectives & mindsets to formulate disruptive innovations and create sustainable solutions for your stakeholders
Establish strategies, processes and behaviours within your organisations which lead to purposeful impact innovation
Deliver responsible and commercially sustainable growth via impact innovation
Empower next generation of disruptive innovators and impact leaders to secure future company success
Impact and profit must marry each other. It's not a moral decision but a business decision. Being good doesn't mean less profit, it means more. The concept is by helping others including your rivals; you can end up being much more successful and effective as a team.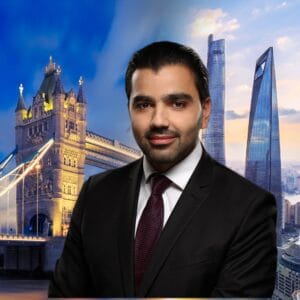 Tom Keya
CEO
Berkeley Rowe
February 2021
Who is the programme for?
The programme opens to entrepreneurs and executives from companies or organisations involved in furthering the common good while unleashing the power of Impact Innovation to sustain commercially.
We welcome participants from both for-profit and non-profit organisations from around the globe who are looking to expand horizons on impact innovation from both the West and the East. In addition, professionals work in an advisory capacity to companies with a desire to introduce or reposition themselves in relation to innovation will also benefit from this programme.
To further leverage the value and impact of this programme, we encourage companies to send cross-functional teams of executives to this live and  virtual programme. We offer group enrolment benefits to companies sending three or more participants.
Programme curriculum
View the programme curriculum here.
Certificate
Participants who successfully complete this course will receive a Certificate endorsed by the University of Cambridge's Board of Executive and Professional Education (BEPE) and Cheung Kong Graduate School of Business (CKGSB), and become a member of our Global Impact Leadership Community.
Note: The registration link will take you to an external website.
The programme has strengthened my aspiration to be a sustainable leader. Since 2009, we have invested in biodegradable plastic materials and applied tech innovation in our fashion business to solve the problem of "white pollution". We will further incorporate the UN 17 SDG goals in our business targets to contribute to a more sustainable future.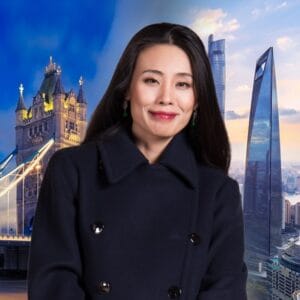 Shuying Lin
Founder & Director
Luxsmart Group Ltd.
February 2021