Your meeting venue has to be right; whether senior management is overdue a strategy meeting, the marketing division is devising its next breakthrough campaign or the whole organisation is descending for a company-wide update. Considering internal training versus external training can be tricky, but event planners can quash the nerves by making sure their conference venue boasts these key features:
1) A Top-Quality Offering
Be sure to check what facilities a meeting venue offers prior to booking. With an increasing array of locations offering meeting and conference spaces, it's important to ensure style is not at the expense of substance.
Your off-site meeting location should have dedicated facilities available with a range of flexible, well-presented and naturally lit meeting rooms to choose from. Consider all your needs throughout the day, for instance, whether smaller rooms will be needed for break-away sessions.
2) A Sustainability Mindset
Every company wants to reduce its effect on the environment and this aim should not be sacrificed when booking a meeting venue. Check whether your conference facility is committed to minimising the environmental impact of its activities and has realistic objectives with measured progress towards these.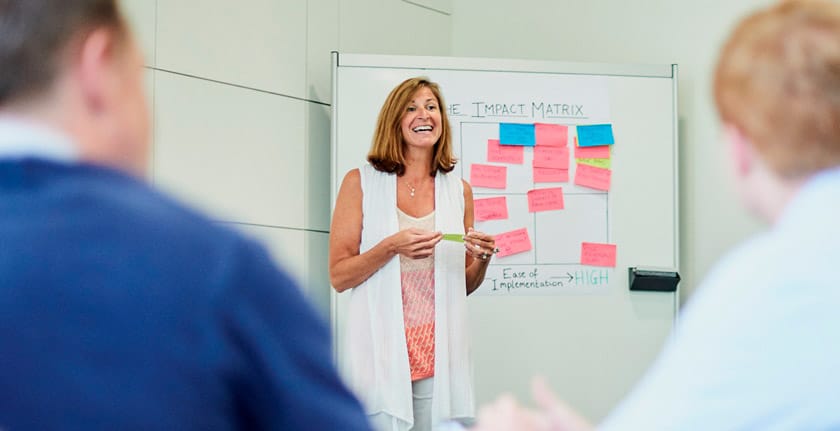 3) Hassle-Free Technology
Technology should augment any professional off-site event rather than stifling its atmosphere because of disruptions and glitches.
This is why organisers should find out exactly what equipment is available as part of any booking, ensuring technology is not an added extra. Fixed, inclusive pricing should be sought.
What makes a good conference venue is one with well-designed technology with support staff who are always on hand should something go wrong. The Møller Centre's tech support team is available 24/7 every day of the year.
4) Event Planning Support
Even seasoned event planners need support from their potential venue. It's useful to understand what help is on offer at a potential meeting venue and testing it out.
Contacting the conference facility's support team with a standard query can help you evaluate how competent and knowledgeable they are, or reveal how quickly they send documents out.
5) Fresh and Healthy Food
The food at your off-site venue should be as aspirational as the goals of your gathering.
Event organisers should be looking out for an on-site team of highly qualified chefs that prioritises fresh, seasonal and sustainably sourced produce whatever the meal.
A great conference venue will not only excel at breakfast, lunch and dinner but offers more informal options, such as canapés, picnics and barbecues. The Møller Centre's Executive Chef, ensures an inspiring and pleasurable food experience for all delegates whenever they are eating or drinking.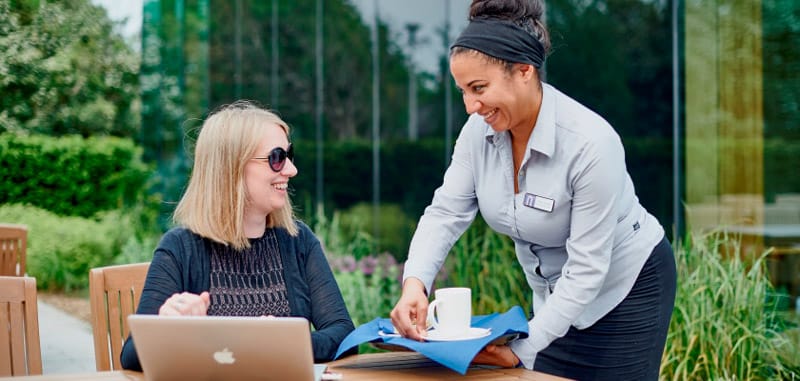 6) Accessibility in all forms
Whether it's the availability of parking spaces or the ease with which disabled delegates can move around the venue, accessibility must be considered.
Event planners should ensure the venue amply caters for any disabled attendees with accessible communal areas, toilets and any overnight accommodation.
The capacity of the car park is also important is delegates are transporting themselves.
7) Outstanding Accommodation
For events over multiple days, high-spec, tranquil and comfortable accommodation is extremely important.
Off-site meetings at corporate conference venues usually have ambitious goals or targets, demanding participation and involvement from delegates. Ensuring everyone is well-rested is therefore key.
To find out more about our meeting venue here.