It's not what you say but how you say it that counts – and increasingly where.
With more than 269 billion emails sent[1] and 300 million photos uploaded to Facebook[2] worldwide every day, how do you know your message has landed? That's why it's time to ditch the digital and embrace the personal with an off-site meeting.
Changing it up with an off-site meeting
The office is where you work but should it be where you improve work? More than half of employees (53%) are not engaged with their job environment and 13% claim to be actively disengaged with it, according to Gallup[3].
The principal benefit of an off-site meeting is a change of scene. Almost two thirds of workers (63%) find events at conference venues more productive than meetings in the office[4], with a fresh creative environment encouraging bolder ideas and active participation.
With purposefully designed, naturally lit and aesthetically pleasing conference spaces, your team will be able to gain a fresh perspective on their work and help redefine key strategies. Booking an off-site meeting implies importance and means those attending are more likely to find time to prepare properly [5].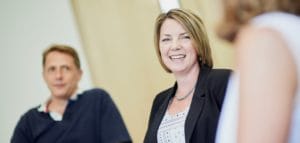 Increase collaboration at your off-site meeting
By engaging your team at a meeting space, they will feel integral to the organisation's vision and believe the event is a real opportunity to contribute their thoughts.
Communication within a team can always be improved and the right off-site meeting can enhance camaraderie. Organising team building exercises can lead to people using different skills and learning how to better collaborate with colleagues.
The opportunity to witness someone's body language and have a longer conversation with them can also help improve co-worker relationships and thus organisation-wide communication[6].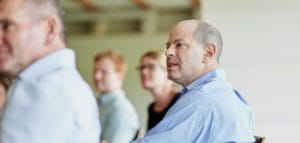 Added focus
High-quality off-site meeting locations help you focus on what's important. With the latest technology and a support team on hand, you will be able to deliver a flawless presentation that truly engages your audience.
What's more, spacious dining areas mean your team can provide feedback in a relaxed setting and network with colleagues from across the organisation.
At the very least, a well-organised and personalised off-site meeting shows employees that their hard work and loyalty is valued. Thanking workers is a welcome reward that will provide a buzz that lasts even when everyone returns to the office.
---
References
1 Campaign Monitor
2 Zephoria
3 Gallup
4 Enigma
5&6 Inc.