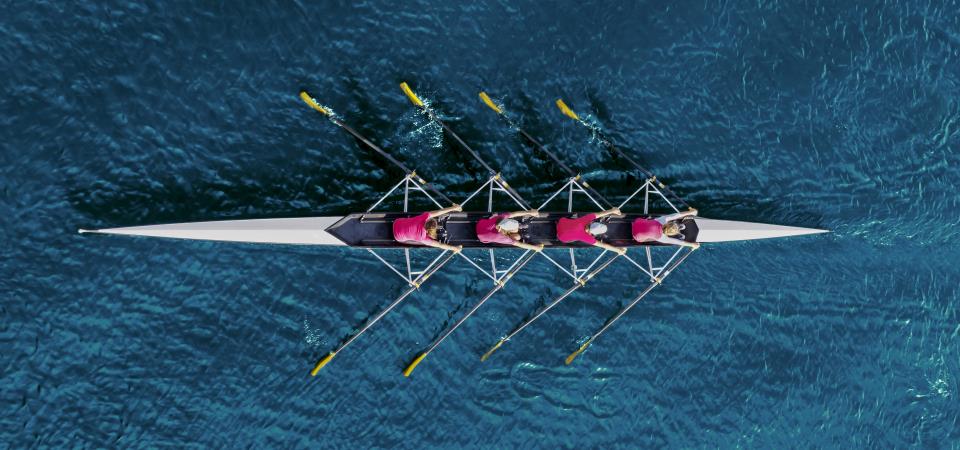 Frequently asked questions about the Cambridge Online Business Coaching Programme
We know choosing a development programme is a big decision and an investment into your future, so it's important you choose the best option for you.
The next cohort of the Cambridge Online Business Coaching Programme begins on 27 February 2023 and if there's a question on your mind then see our frequently asked questions below:
I'm new to coaching. Is this programme suitable for me?
Yes! This programme is a foundational coaching programme, designed to help you develop basic coaching skills and gain an understanding of the role of coaching in organisations. The programme is suitable for anyone who would like to explore coaching in greater depth, create a coaching culture in your team or organisation, or formalise your coaching skills. Experienced coaches might be interested in our Advanced programme.
Is the programme accredited?
The programme is accredited with the Association for Coaching to Award level. Accredited programmes show that they meet the AC standard for comprehensive coach training, including practical experience, the application of the AC Coaching Competency Framework, and working within the Global Code of Ethics for Coaches and Mentors ethical guidelines. Accreditation continues to drive the highest standards in coaching.
How is the programme delivered and what technology do I need to attend?
This programme is fully online. There is a combination of self-guided learning and live sessions. We deliver the live sessions via Zoom, so all you need is a device where you can connect video and audio and use an internet browser to access Møller Online, our learning platform.
What is the time commitment?
Expect to dedicate up to 7 hours per week to this programme. There is a combination of self-guided learning and live sessions each week. Live sessions are once or twice a week and total between 1-2.5 hours each week so you can fit them around your schedule. At the end of the programme, there will be an observed coaching session so that you can receive feedback and an invitation to write a 500 word reflective piece on your learning and experience.
What if I am unable to attend all sessions?
We understand that life is busy! We highly recommend attending the live sessions if you can but if you are unable to attend one week, we record them and can share these so that you can catch up.
What will I gain from this programme?
It is a complete introduction to business coaching: you will gain effective coaching skills, an understanding of how coaching enables individuals and organisations to reach their potential, skills to integrate coaching into organisations, and knowledge about the role of internal/external coaches. You will do lots of coaching practice and watch coaching demonstrations. When you complete the programme, you receive a certificate of completion issued by the Møller Institute and endorsed by the Board of Executive and Professional Education at the University of Cambridge.
If you have any other questions that have not been answered above, please contact the Programme Manager, Rachel Thomason.