We are delighted to share the news that Krish Raval, Møller Institute Associate and Visiting Scholar, has been awarded an OBE by Her Majesty the Queen for services to leadership education and interfaith cohesion in the UK.
Krish and his Learn to Lead organisation have worked with the Møller Institute since 2014 and with Gillian Secrett, Møller Institute CEO, partnered on designing and delivering the Churchill Leadership Fellows' Programme, an Aspiring Leaders Leadership Development Programme, part of the 'Churchill 2015 – 21st Century Statesmanship Global Leaders Programme'.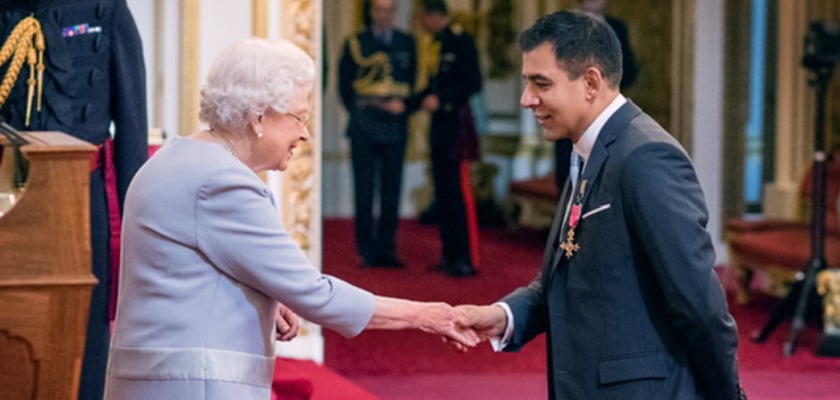 Since 2012, initially, in partnership with the Faculty of Divinity, University of Cambridge, Krish has been running the Senior Faith Leaders Programme to develop the leadership of outstanding figures from various faith communities in the UK. A leadership expert and a devout Hindu, Krish has advised several organisations for a number of years on issues regarding organisational development, diversity, interfaith relations and community engagement. Krish introduced the Møller Institute to Professor Georgia Sorenson, Møller Leadership Scholar, an introduction that led to the James MacGregor Burns Academy of Leadership, co-founded by Georgia, to be based at the Møller Institute in Cambridge.
On hearing the news, Krish Raval OBE said: "Through the Faith in Leadership and Learn to Lead programmes, I have been privileged to train over 2,000 people across the United Kingdom about the importance of respecting differences and bridge-building for the common good. None of that would have been possible without the help of my own mentors and the support of my dear family, including my parents who brought untold strength and resilience when they emigrated here decades ago. Our faiths call for a deepening of community, and I catch glimpses of this in Britain's wonderful diversity, particularly through my wider family of Hindu, Sikh, Muslim, Jewish and Christian alumni, faculty and friends. This honour ultimately points to their constancy and brilliance."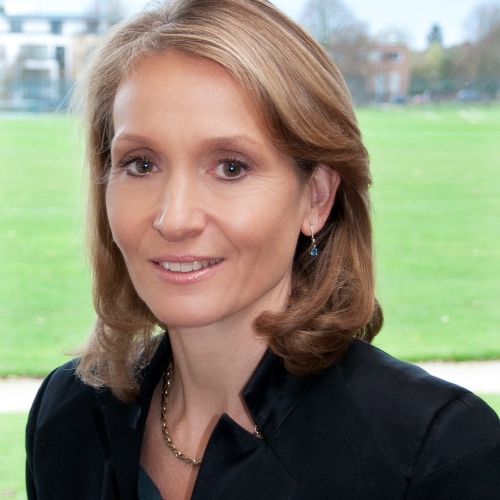 Gillian is a Partner and is CEO of Møller Institute. She has a passion for value-based leadership and coaching, enabling high performance teams to deliver excellent results.
View profile